BeamCamp Competition 2014
Community Maker Pavilion.


Community Maker Pavilion opens up a common shelter that can be used for a wide variety of collective uses and expressions. It is built on the basis of a rigid wooden structure that supports a flexible co-designed inflatable membrane. In addition to the main pavilion, and due to low costs of materials and easy manufacturing, it is possible to propose different workshops where campers build their own inflatable structures.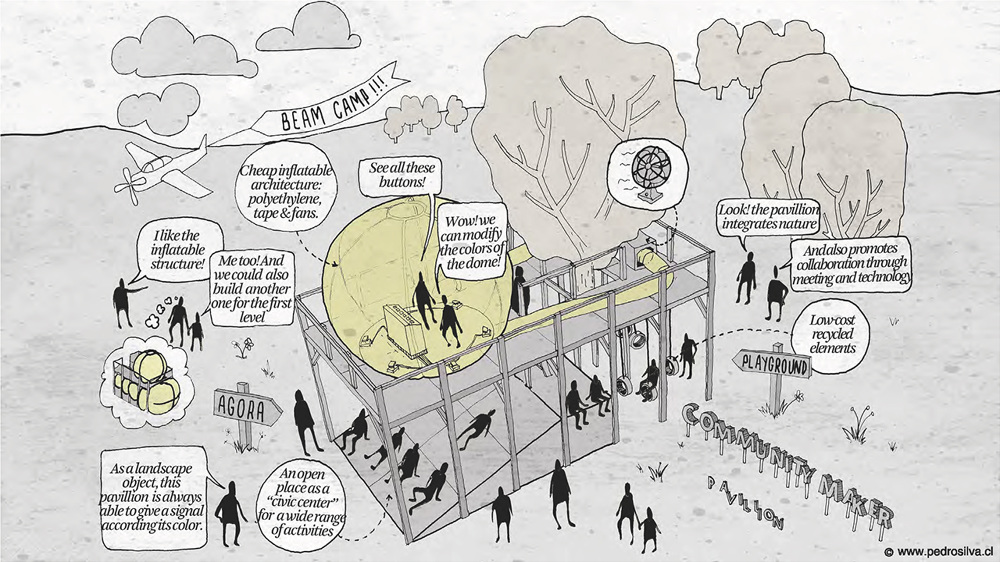 ---
All images have standard web quality - Contact us for hi-res images or more info
contacto@estudiopedrosilva.cl - Santiago de Chile 2022